Regular price
Sale price
$2.75 USD
Unit price
per
Sale
Sold out
Share
Indulge in the tropical goodness of our Banana Lip Balm! Crafted with care and enriched with the soothing essence of ripe bananas, this lip balm is your go-to solution for soft, supple, and hydrated lips. Say goodbye to dry, chapped lips and hello to a luscious, fruity experience.
Our natural banana lip balm is designed to provide lasting moisture and protection to your delicate lips. Packed with nourishing ingredients, it helps lock in hydration, preventing the discomfort of dryness and the harsh effects of environmental factors.
Why Choose Our Banana Lip Balm?
100% Natural Ingredients: We believe in the power of nature. Our lip balm is made from all-natural ingredients, free from harmful chemicals, parabens, and artificial additives.

Intense Hydration: Banish dry lips with our moisturizing formula. Bananas are rich in vitamins and minerals that help repair and hydrate, leaving your lips feeling silky-smooth.

Subtle, Sweet Fragrance: Enjoy the delightful aroma of ripe bananas every time you apply our lip balm. It's like a tropical vacation for your senses.

Long-Lasting Protection: Our lip balm creates a protective barrier, shielding your lips from harsh weather conditions and preventing moisture loss.

Portable and Easy to Apply: With its compact design, our lip balm is your ideal travel companion. Simply glide it on for instant relief and nourishment.

Cruelty-Free: We are committed to ethical practices. Our product is cruelty-free, ensuring no harm to animals during the testing or production processes.
Experience the natural goodness of bananas with our premium lip balm. Whether you're battling dry winters, scorching summers, or just seeking daily lip care, our banana lip balm is the perfect solution.
Make our Natural Banana Lip Balm your daily lip care essential. Your lips deserve the best, and our natural formula is here to deliver it. Say hello to soft, healthy lips with a touch of tropical bliss!
Shop now and enjoy the banana-inspired magic that your lips will thank you for. Say goodbye to dry lips, and embrace the nourishing power of nature!
View full details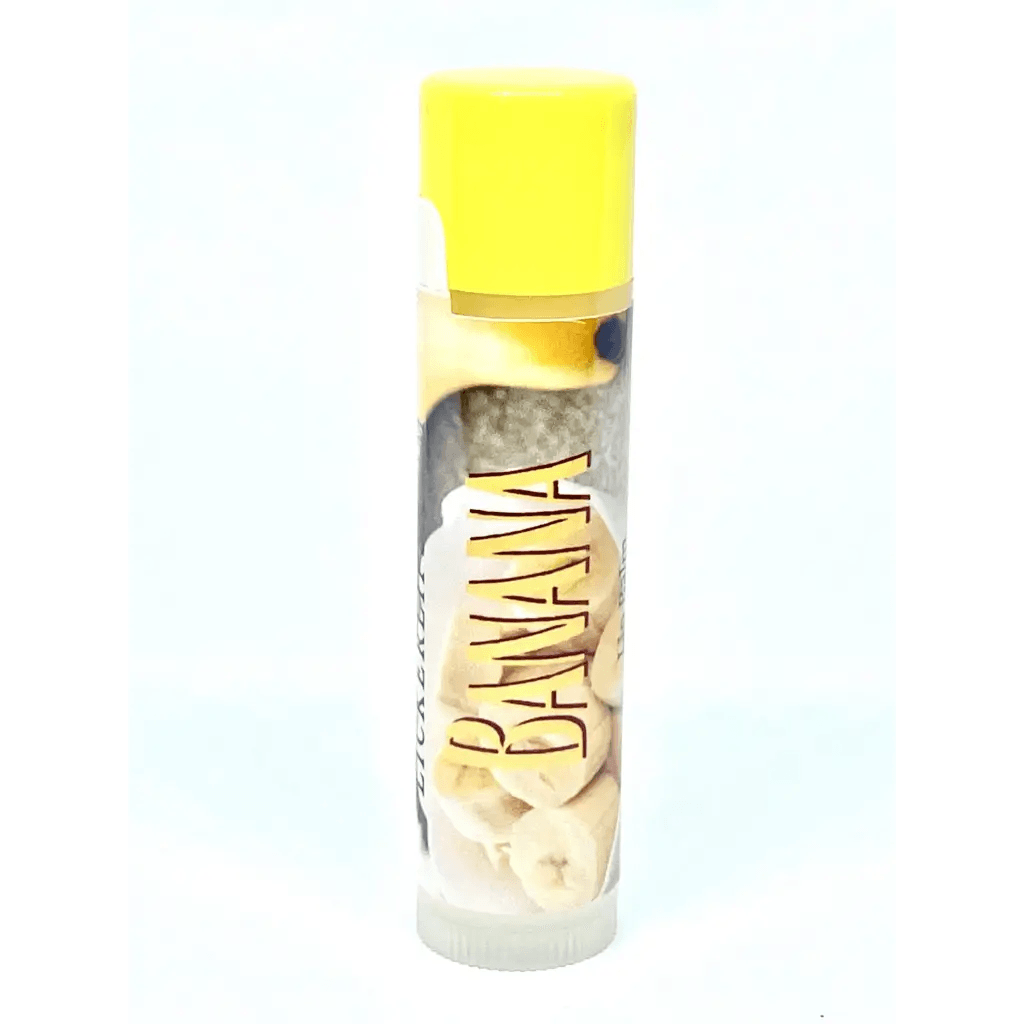 Shipping

Shipping is Free With $30 Purchase

Returns

Returns of unopened products accepted up until 30 days after purchase.